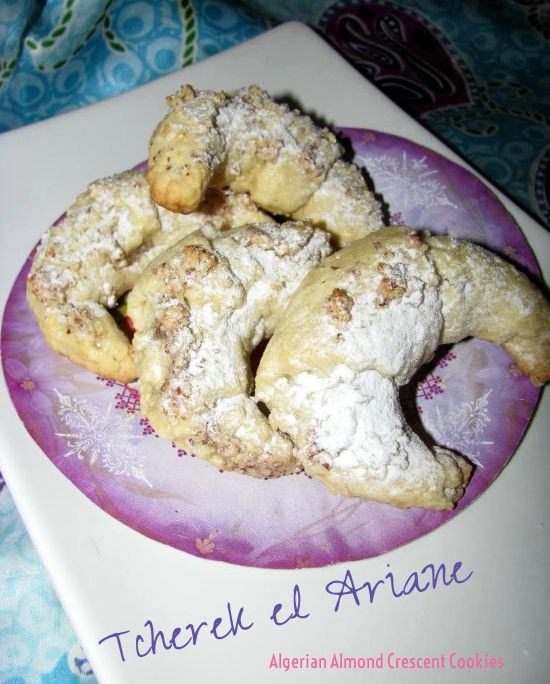 بِسْــــــــــــــــــــــمِ اﷲِارَّحْمَنِ ارَّحِيم
السلام عليكم و رحمة الله و بركاته
Tcherek el Ariane (also spelled/called Charek, Tcharek el Ariane, T

charek

el3aryene,

Tcharek el aryane, Kaab el Ghazal or Cornes de Gazalle) is a traditional Algerian cookies filled with sweet almonds and scented with orange blossom. Traditionally tcherek meaning "horn" comes in two varieties "el ariane" (undressed) as I am sharing today and with "m'saker" (with sugar coating). Both are simply delightfully delicious dainty little cookies. Filled with pulverized almonds made into a paste by adding fragant maz'har (orange blossom water) and sugar. These cookies are a splender on any celebratory table.
The shape of these cookies you all may be familar with, as many nations have a crossiant/cresent or 'horn' shaped cookie, including my native Hungary. The peoples of the Ottoman Empire orginated the shape, taking the shaped cookie all over its empire but peoples of the Grand Maghreb (North Africa) from what I read prefected the cookies shape and taste. have been preparing this cookie since the time of Andalusia.
Normally, Algerian cooks don't use exact recipes but use tea glasses or coffee cups as measurements. Today, for universal ease I've measured and calculated the amounts for you all enchallah.
Algerian Almond Filled Crescent Cookies
FOR THE FILLING:
336g - 2 cups ground almonds (with or without the skins)

few drops of almond essence

generous 1 tsp vanilla

¼ tsp cinnamon

zest of 1 small lemon (optional)

220g - 1 cup sugar

1 tsp soft butter

1 tsp maz'har (orange blossom water)
FOR THE GARNISH:
powdered sugar (optional)

egg wash

ground or chopped or slivered almonds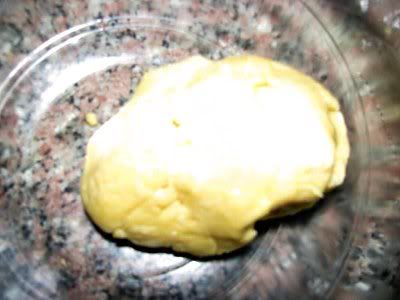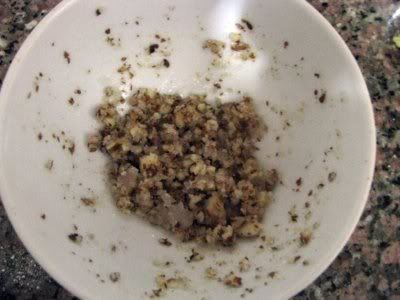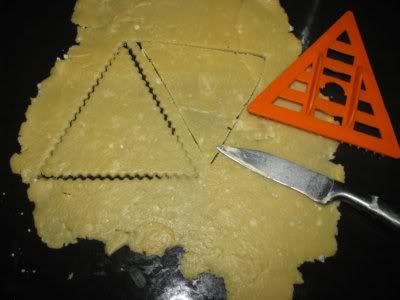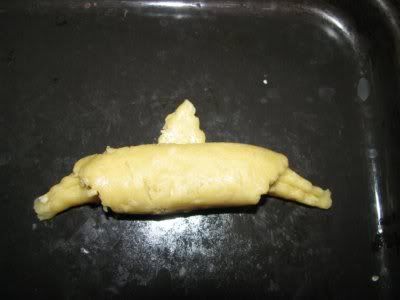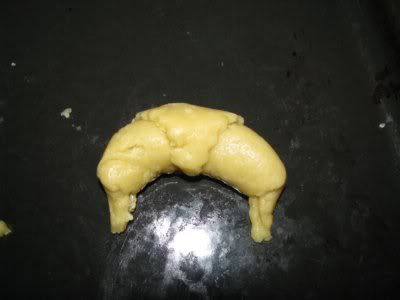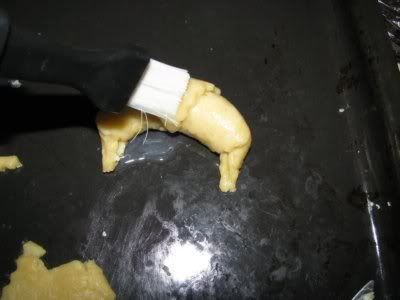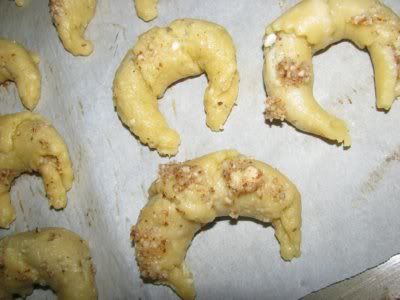 IN a large bowl, mix the butter with all the dry ingredients of the dough. Rubbing your finger together to get all the flour coated with butter. Similarly how you would prepare a tart/pie dough by hand.
NOW add in the egg. Mix well.


ADD in the orange blossom water or milk, just enough to bind the dough to form a ball. If you find the dough is still too crumbly, add one more tablespoon of the blossom water. More if needed. You shouldn't need more than 6 tablespoons.


WRAP the dough and set aside to rest for least 10 minutes.

MEANWHILE, prepare the filling, but grinding the nuts, if needed then mixing all the ingredients together.


USING a floured rolling pin roll out the dough to about 3mm then using either a tcherek cutter (as shown above) or using a knife cut equal sized triangles out for the dough.


TAKE about a tablespoon of the filling and form into a log. Place the log of the filling on the bottom half of the triangle as shown above.
Then roll up to the point of the triangle.
NOW slightly bend the triangle to form a curved horn or crossiant shape.
Repeat until you have used all the dough and filling.
EGG wash each cookie and top with either slivered or chopped almonds.


BAKE in a preheated oven 160°C - 320° F for 15-18 minutes or until the cookies are baked, barely golden on the bottom.
Allow to cool before serving.
Traditionally Tcherek el ariane is naked, meaning without powdered sugar or glaze. But I don't like mine "naked" so I sprinkle alittle powdered sugar on top just for the colour contrast. Serve with mint tea or a hot cup of your favorite coffee!
These cookies can be made a week in advance and stay fresh if stored in a cookie tin.
Optionally, you can freezer the cookies for up to one month.
Variation
You could top the Tchereks with sesame seeds instead of nuts. Or optionally use walnuts or pistachios instead of almonds for the filling.
Subsitute
While traditional maz(har (orange blossom water) is used to flavor the dough and filling you can use ma'ward (rose water) or milk in the dough, and use any type of fruit juice like orange juice in the filling.
Shaping
You can buy one of the specialty Tcharek triangle shapes at HalwatiShop or make your own with some cardboard paper that you've wrapped in aluminum foil
.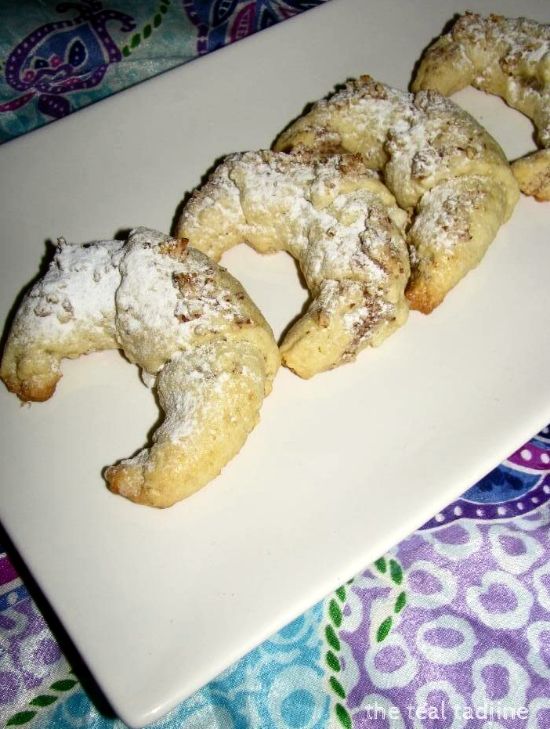 Follow my blog with Bloglovin