بِسْــــــــــــــــــــــمِ اﷲِارَّحْمَنِ ارَّحِيم
السلام عليكم و رحمة الله و بركاته
Brioche is how it is universally known is a delicate enriched bread that many may consider the princess ... really la crème de la crème of all breads.
Brioche is made like any other bread, measuring, mix, kneading, rising, punching down, kneading some more, shaping, rising again, glazing then baking. Each country seems to have their very own version of this enriched bread. The Croats have their badnji kruh; Hungarians their kalàcs; Greeks their tsoureki;
Turks their çörek; Romanians their cozonac; Jews their challah; Armenians their choreg and so now and so now. I could name many many more for you.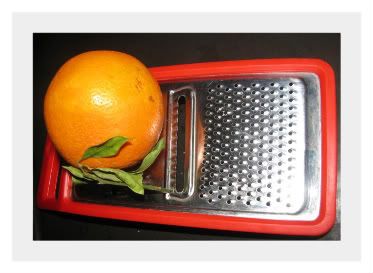 This
air-light,
slightly sweet heavily enriched bread orginates from the kitchens of the Ottoman empire. But it took French engineering and creativity to make this humble bread really shine! Perhaps the most known of French brioches
are
Brioche à tête,
Brioche Nanterre
and Brioche P
arisienne.
Here in Algeria, we have two types of brioche, Chrik and La Mouna. Today, I'm (re)posting about Chrik. I'll save La Mouna for another day enchallah ;)
Chrik Constantinois, often called
Chrik for short
comes to us from the old Algerian city of Constantine. These little breads were invented during the
Turco-Algerian Empire lead by the Barbarossa brothers starting in the 16th century is most likely a local improvised version of the Turkish
çörek.
In 1950, it was estimated about 25% of Algerians had Turish orgin. The presence of Turkish ancestory is clear in Algeria through the history but also through culinary traditions.
Hasanpaşa Köfte, Chrik, Bourek and Chackchouka are just of the myraid of dishes.
Chrik is popular in the north and east where it's served in the late evening at parties "sah'raa" after the Ramadan iftar. And also for "suhour", the meal before the fasting begins. A small and fragant
Chrik is served paried with
M'halbi
, a cream of rice deliciously flavored with rose water, is often supplemented by fresh seasonal fruit.
Traditional Chrik isn't as rich as the typical French brioche.
Peter Reinhart in his book
The Bread Baker's Apprentice: Mastering the Art of Extraordinary Bread
gives us 3 brioche recipes in his book – Rich Man's Brioche, Middle-Class Brioche and Poor Man's Brioche – each differentiated by the varying amounts of butter used, with Rich Man's Brioche calling for the largest amount (2 cups) and Poor Man's Brioche having the least (1/2 cup). After reading then trying these methods out ... I add more butter to my usual brioche recipe... opposed to the scant 1/4 cup I used to only add! I guess Reinhart would say that is Real Poor starving Man's brioche LOL!
VITAL STEP:
The vital step in brioche making is mixing the butter in well. It is extremely important to ensure a smooth dough, instead of lumpy dough filled with pockets of butter. I do not have any of these, but using a bread machine or stand mixer would probably makes this bread go alot faster. It is essential that the butter you are working with it soft! Don't try to incorporate the butter straight from the fridge, you will have ruined your dough! Also sorry to say, quick defrosted butter in the microwave will not work in this brioche either. Please be patient and take your time by removing the butter few hours before preparing the dough or better yet, the night before!
The more butter you add in any brioche dough, more chewier - softer the crumb. It lasts much longer but is also more caloric. Remember, the more butter you need - less liquid you need to add to form the sweet dough.
!
DOUGH
4 ½ cups of flour ( or 3 ½ cup

whole

wheat flour + 1 cup ultra fine semolina)

about 1 cup warmed real milk

½ cup - 110g soft butter

¾ cup date sugar or ½ cup honey or 1 cup sugar (see note below)

handful of Nigella seeds

1 tsp vanilla

zest of one orange

2 cap fulls of orange blossom water

2 eggs beaten

generous pinch of salt

4 ½ tsp - 22g dry instant yeast

Egg wash (egg + very small amount of water)



Sesame seeds
Optional - whole almonds
MIX
the flour and salt in a large bowl. Make a well in the center. Add in the yeast and all the wet ingredients. Stir until just combined. Turn out onto a lightly floured surface. Knead for about 5 minutes or until smooth. If you preparing this dough by hand, you may need a wood spoon and alot of strength to knead the dough well.
ADD
1-2 pieces of butter to the dough and knead until well incorporated. Gradually continue to add butter cubes, 2-3 at a time, and knead until well incorporated.
TRANSFER
to a large bowl and cover with a clean kitchen towel. Set aside in a warm, draught-free place for 1 hour or until dough doubles in size.
PREHEAT
your oven to 200°C. Grease your baking sheet or use parchment paper to line it. Use your fist to punch down the dough and knead for 2-3 minutes or until smooth. Divide into 24 even portioned balls. They should be about the size of mandarines. Set aside in a warm, draught-free place for 30 minutes to rise.
BRUSH
each bun with extra egg and sprinkle with the sesame seeds.(Optionally garnish each bun with an almond half.) Bake in preheated oven for 10 minutes then reduce the temp to 180°C /350° F and bake for an additional 30 minutes, or until golden brown and cooked through. If you are topping your Chrik with almonds keep on eye on them as the bread rises once in the oven, the almonds have sift or pop out...You may have reinsert them.
To test when brioche is ready, the roll should sound hollow when tapped on the base.
You can cut these date bars into smaller squares, diamond or lozange shapes.
Subsitute cornmeal or rice semolina for the regular (wheat) semolina for gluten-free diets.
Variation
You can vary the flavour of the filling by adding ground ginger or allspice to the date mixture.
Time-Wise
The dough can be made ahead then frozen until ready to eat; allow about 2 hours to thaw on countertop