Greetings friends! Bonjour mes amis!
There are usually Kids' Days at my house.We have outings, Kid's movie nights and Kid's fav meals! Some royal treatment for my jewels!
My children love pizza, as most children I think do! While, the orginal Italian Neopolitian pizza is thin with few toppings ... I think like my American style with a thicker crust with lots of cheese and toppings.
I usually invited some of the cousins over and ... I made my world famous ( well not world famous ... but neighbourhood famous) Pizza Royale Supreme! Followed by a viewing of the new (yet bootlegged) Shrek cartoon! The children did not seem to miss Papa!
I got the idea for impressive pizza from my friend in the Blogosphere
Kouky.
I adapted it bit using my own dough and closing the hole in the center, creating more of a sun then a crown! Well, spring has already started right?!
This pizza is always a hit with all my family and even neighbourhoods ... so I suggest you all take the little extra time to prepare it for your beloved jewels (children) soon!
I usually make these sorts of fun pizzas for my children. At a later time, I will post animal shaped pizzas I had for them!
Pizza Royale Supreme
Please note:
I did not give much measurements since the toppings and their amounts really are your preference.
I have used my basic dough here which yield you a very big pizza, enough for 6 hungry people with some leftover dough to make breadsticks with. If you want to use your own dough e you will need to use about 5 cups of flour to 2 cups of water ratio. But if you prefer to use
a store bought dough you will need about 16oz or 450g worth of dough.
1 basic yeasted pizza dough:
2 cups whey or warm water

2 TBS dry instant yeast

half tsp honey (or use sugar about pinch)

2 cups all purpose white flour

2 cups whole wheat flour

1 cup extra fine semolina(fine grain is OK too)

1\4 cup olive oil

2 tsp salt

2 tsp herb de Provençe

2 tsp powdered garlic
2 cups of pizza sauce
(click here)
Toppings:
4 wedges of cream

cheese like LeBerbere or La Vache Qui Rire or Philly

250g mozzorella cheese, shredded

250g Gyuyere cheese, cut into small cubes

Italian sausage, broken up and cooked off

Green peppers, diced

handful of black olives

Handful of sliced and pitted green olives

Some leftover roasted chicken (about 1 cup)

Mushrooms, sliced

250g mortadella, sliced (I used the Turkey and olive variety)

Flaxseeds

Nigella stavia seeds

Sesame seeds

Garlic butter or oil

Cormeal or coarse semolina

Italian herbs or Herbes de Provençe (click here)

Toothpicks or small skewers
1 -Prepare your preferred pizza dough. Then allow it to rest covered for 20m before working with.
2 - Divide the dough: one ball about the size of a golf ball for the center of the pizza, then another ball about the siez of your two fists put together for the individual balls that will be filled with cheese. The other large ball is the base for the pizza.
3 - Roll out the large ball. Place onto a baking sheet lined with parchment paper that you have sprinkled with semolina.
4 - With a knife cut in the center a + then again cut the cross makes a star shaped.
5 - Brush the base of the pizza with the garlic butter and herbs.
6 - Cut each of the cream cheese wedges in half. Then place on the edge of the center where you have cut. See picture for instruction. Then fold the flap of dough over the cheese. Press firmly to secure the seams together.
7 - Now using the smaller ball of dough, form smaller balls then flattened them. Place on each a cube of cheese then encase the cheese with the dough, forming a ball.
8 - Place the balls on the outer edge of the pizza.
9 - Flatenned the smallest ball of dough to form a flat disk. Gently place this disk in the center of the pizza to fill the hole.. You may to tuck it under the flaps you just secured.
10 - Brush the balls and center with garlic butter.
11 - Brush the center with the pizza sauce.
12 - Then spoon more onto the ring part of the pizza.
13 - Now you top the pizza with your preferred toppings. I layered mine with olives, peppers, chicken, sausage, cheese and mushrooms.
14 - Top the edges generously with the seeds.
15- Bake in high temp oven 250° for about 45 minutes or until it cooked through and golden.
Halfway through its baking, I added more cheese since it was not cheesy enough for me hahahaha!
16 - While it is baking, assemble your mortadella, cheese and olive hors-d'œuvre skewers by sliding one side of the sliced mortadella on the toothpick, then a cheese cube then the other side of the mortadella then finally an olive.
17 - Once still hot place a few black olives in the center of the pizza.
18 - Then place the hors-d'œuvre skewers around the pizza in a uniform fashion.
19 - Then cut the pizza into your preferred portions.
This is very filling pizza so I usually cut the slices big so each person has one large wedge to hold in their hand or more often eat with knife and fork.
Salad and breadsticks complete the meal.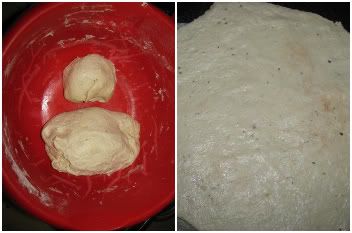 Preparing the dough and base -

Préparation de la pâte et la base
Forming the cheese filled balls -

Façonnage du fromage de couilles pleines

Creating the center -

Façonnage

du centre
Topping the pizza -

Ajout de la garniture à pizza
Pizza Royale Suprême
Svp noter:
Je n'ai pas donné beaucoup de mesures depuis les garnitures et les montants réellement sont vos préférences.
J'ai utilisé ma pâte de base ici, qui vous rapportera une pizza très grande, assez pour 6 personnes souffrant de la faim avec quelques restes de pâte pour faire des gressins avec. Si vous souhaitez utiliser votre propre pâte e vous aurez besoin d'utiliser environ 5 tasses de farine et 2 tasses de liquide. Mais si vous préférez utiliser un magasin acheté la pâte que vous aurez besoin d'environ 450 g de pâte.
1 pâte à la levure de base:
2 tasses d'eau chaude ou de lactosérum
2 c. à soupe de levure sèche instantanée
moitié thé de miel (ou de sucre sur l'utilisation de pincement)
2 tasses de farine tout usage blanche
2 tasses de farine de blé entier
1 tasse de semoule extra fine (grains fins est OK aussi)
1 \ 4 tasse d'huile d'olive
2 c. à thé de sel
2 c. à thé d'herbes de Provençe (cliquez ici)
2 c. à thé d'ail en poudre
2 tasses de sauce à pizza (cliquez ici)
Garnitures:
4 quartiers de style crémeuse
fromage comme LeBerbere ou La Vache Qui Rire
250g de fromage mozzorella, râpé
250g Gyuyere fromage, coupé en petits cubes
Saucisse italienne or merguez, brisée et cuit au large
Poivron vert, coupé en dés
poignée d'olives noires (ou vert)
Poignée de tranchées et d'olives vertes dénoyautées
Quelques restes de poulet rôti (environ 1 tasse/250g)
Champignons, tranchés
250g de mortadelle, en tranches (j'ai utilisé la dinde et olive vert variété )
Les graines de lin
Graines de Nigella stavia
Les graines de sésame
Beurre à l'ail ou de l'huile (cliquez ici)
Semoule de mais ou de la semoule gross/moyen
Herbes italiennes ou Herbes de Provençe (cliquez ici)
Cure-dents ou des petit brochettes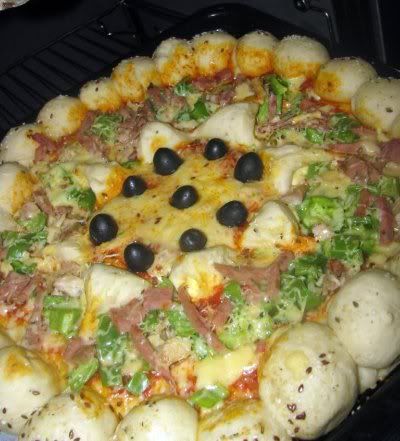 1-Préparez votre pâte à pizza préférée. Ensuite, laisser reposer couvert pendant 20m avant de travailler avec.
2 - Diviser la pâte: une boule de la taille d'une balle de golf pour le centre de la pizza, puis une autre balle sur le siez de vos deux poings réunis pour les billes individuelle qui sera rempli avec du fromage. Le ballon d'autres grands est la base de la pizza.
3 - Abaisser la grosse boule. Placer sur une plaque à pâtisserie recouverte de papier sulfurisé que vous avez arrosé avec de la semoule.
4 - Avec un couteau couper dans le centre a + puis à nouveau coupé la croix fait une forme d'étoile.
5 - Badigeonner la base de la pizza avec le beurre à l'ail et les herbes.
6 - Couper chacun des quartiers de fromage à la crème de moitié. Ensuite, placez sur le bord du centre où vous avez coupé. Voir la photo pour l'enseignement. Puis repliez le rabat de la pâte sur le fromage. Appuyez fermement pour fixer les coutures ensemble.
7 - Maintenant, en utilisant la plus petite boule de pâte, former de plus petites boules puis aplatie. Déposer sur chaque cube de fromage, puis envelopper le fromage à la pâte, former une boule.
8 - Placer les boules sur le bord extérieur de la pizza.
9 - aplatis la plus petite boule de pâte pour former un disque plat. Placez délicatement le disque dans le centre de la pizza pour combler le trou .. Vous pouvez lui glisser sous les volets que vous venez de garantie.
10 - Badigeonner les boules et le centre de beurre à l'ail.
11 - Badigeonner le centre avec la sauce à pizza.
12 - Puis cuillère plus sur la partie cycle de la pizza.
13 - Maintenant, vous en haut de la pizza avec vos garnitures préférées. Je couche avec moi olives, poivrons, poulet, saucisse, fromage et champignons.
14 - Haut les bords généreusement avec les graines.
15 - Cuire au four à haute température 250 ° pendant environ 45 minutes ou jusqu'à ce qu'il cuit et doré. A mi-parcours de sa cuisson, j'ai ajouté plus de fromage, car il n'était pas assez de fromage pour moi hahahaha!
16 - Bien qu'il soit de cuisson, assembler votre mortadelle, fromage et olives brochettes hors-d'œuvre en faisant glisser un côté de la mortadelle en tranches sur le cure-dent, puis un cube de fromage, puis de l'autre côté de la mortadelle, puis enfin une olive.
17 - Une fois encore endroit chaud quelques olives noires dans le centre de la pizza.
18 - Placer ensuite les brochettes hors-d'œuvre autour de la pizza de façon uniforme.
19 - Ensuite, couper la pizza dans votre portions préféré.
Cette pizza est très remplissage de façon j'ai l'habitude de couper les grosses tranches de sorte que chaque personne a un écart important de tenir dans leur main ou plus souvent manger avec un couteau et une fourchette. Salade et longuets compléter le repas.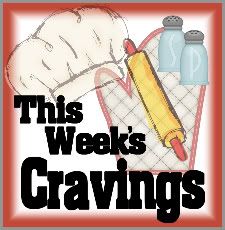 and to Heart and Soul 's event or from scratch and homemade dishes