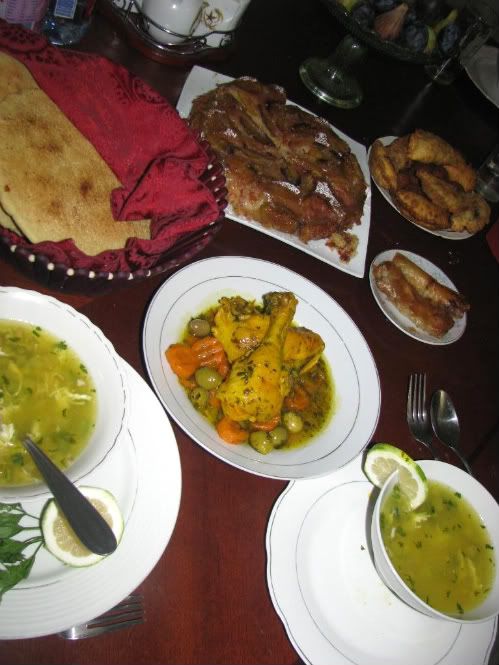 Today I just post a playback of meals I prepared these this past Ramadan ... Please enjoy and have the greatest blessed day!
Harira Oranais
Chackchouka nouvelle version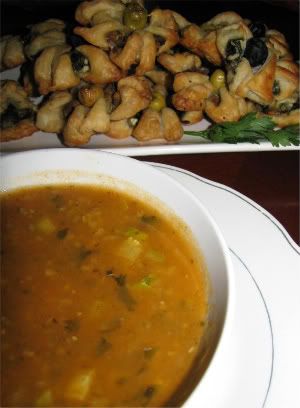 Harira Oranais
El Yasmina salè (savoury)
Salade variès
Falafel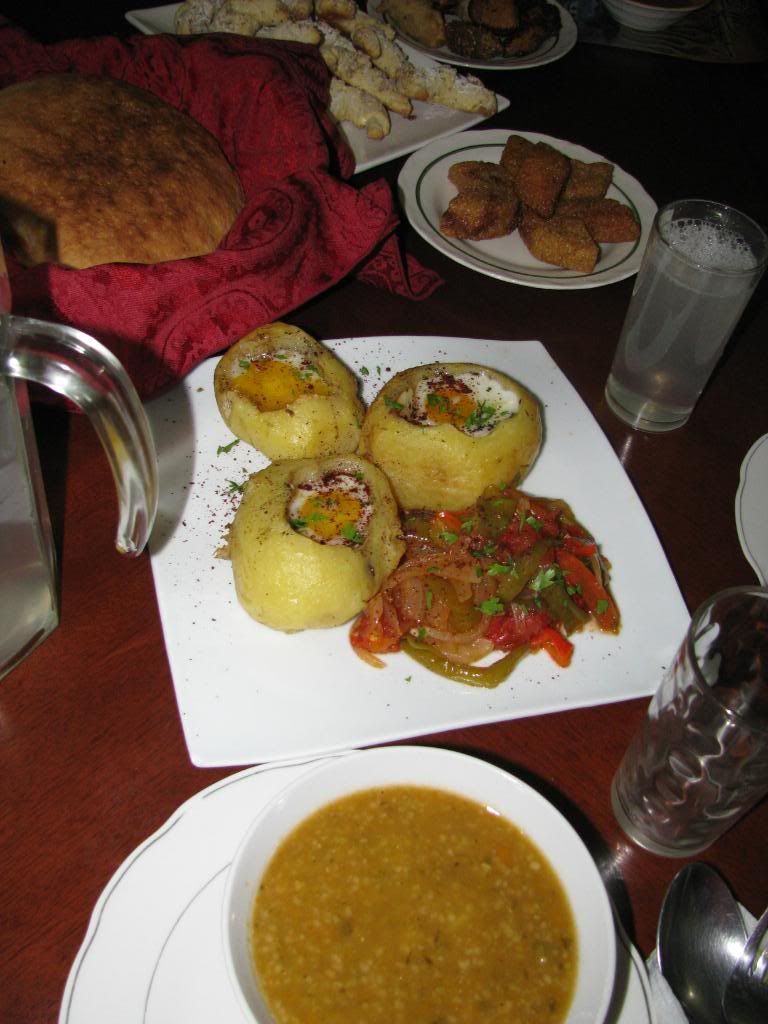 Chourba Frik
Khoubz el dar
Chackchouka nouvelle version
Makrout
Tcherek el arian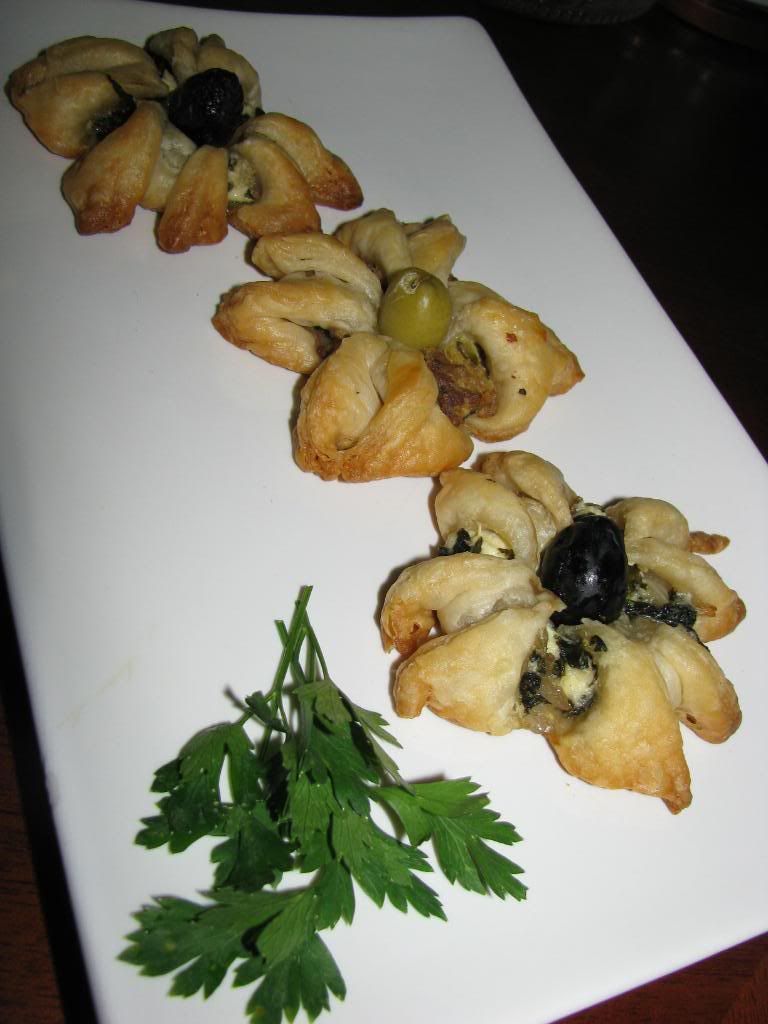 El Yasmina salè (savoury)
Bourek Algèrois
Chourba Frik
Salade varès
Falafel
Beef kebab
Beef kebabs
Chourba Frik
Beef kebabs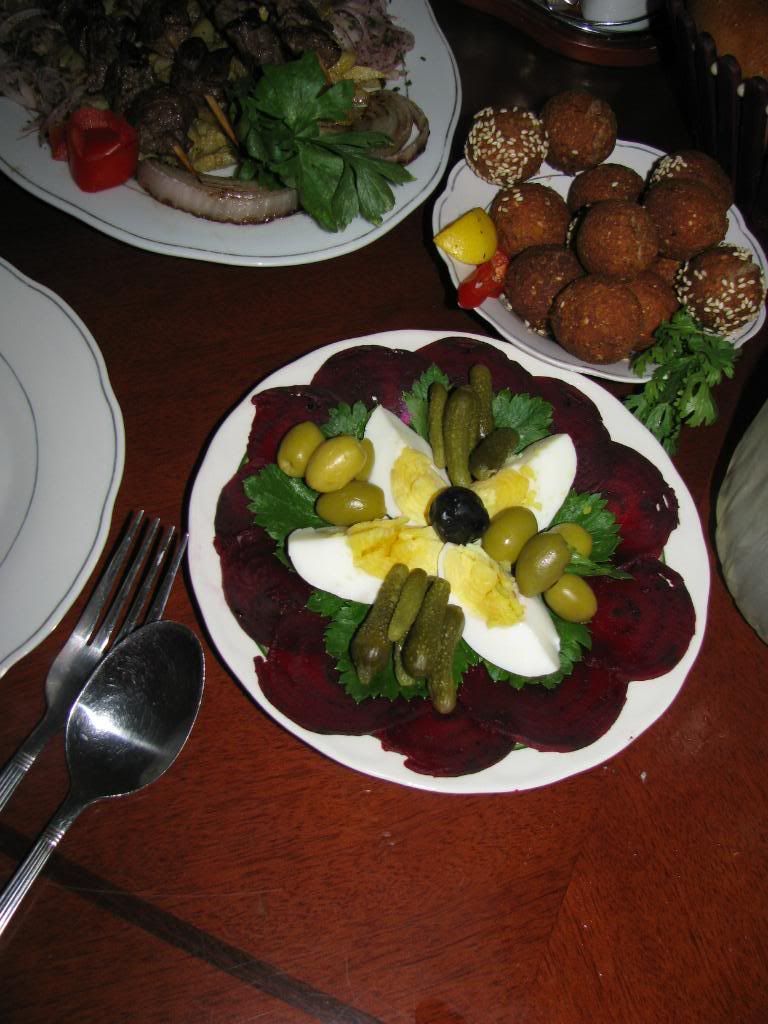 Salade variès
Falafel
Imami Bayladi
Chourba hamra
Baba ghannouj
Bourek Ladajine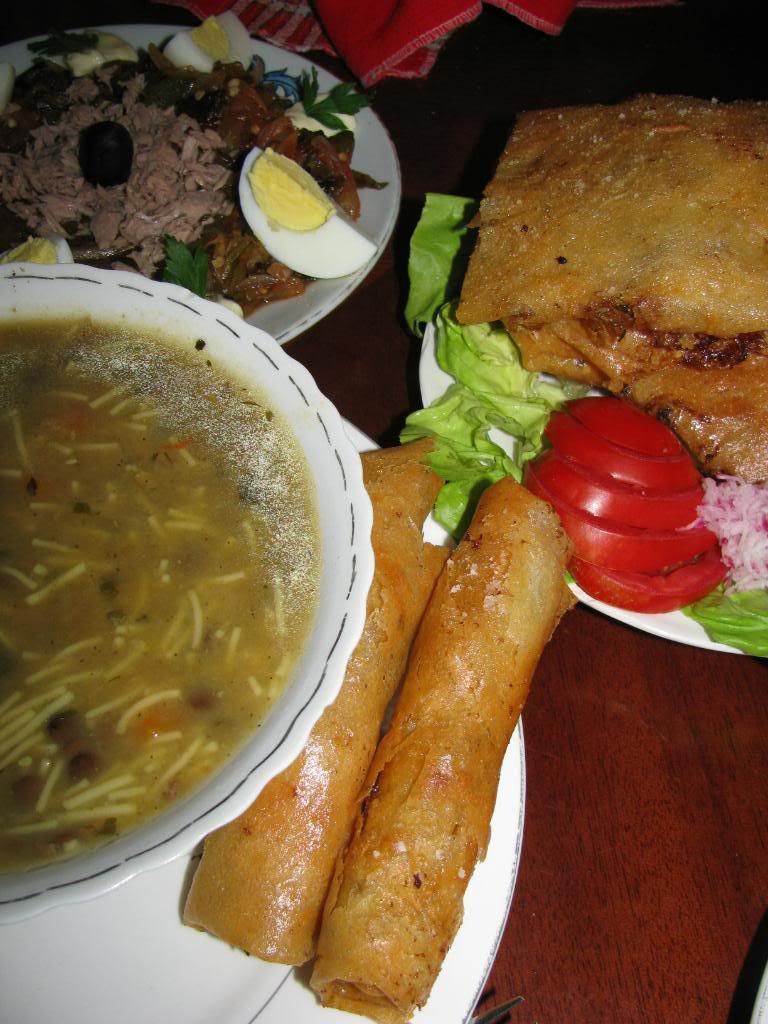 Bourek cigars
Harira Oranais
Tunisian pepper and tuna salad
Bourek Annabi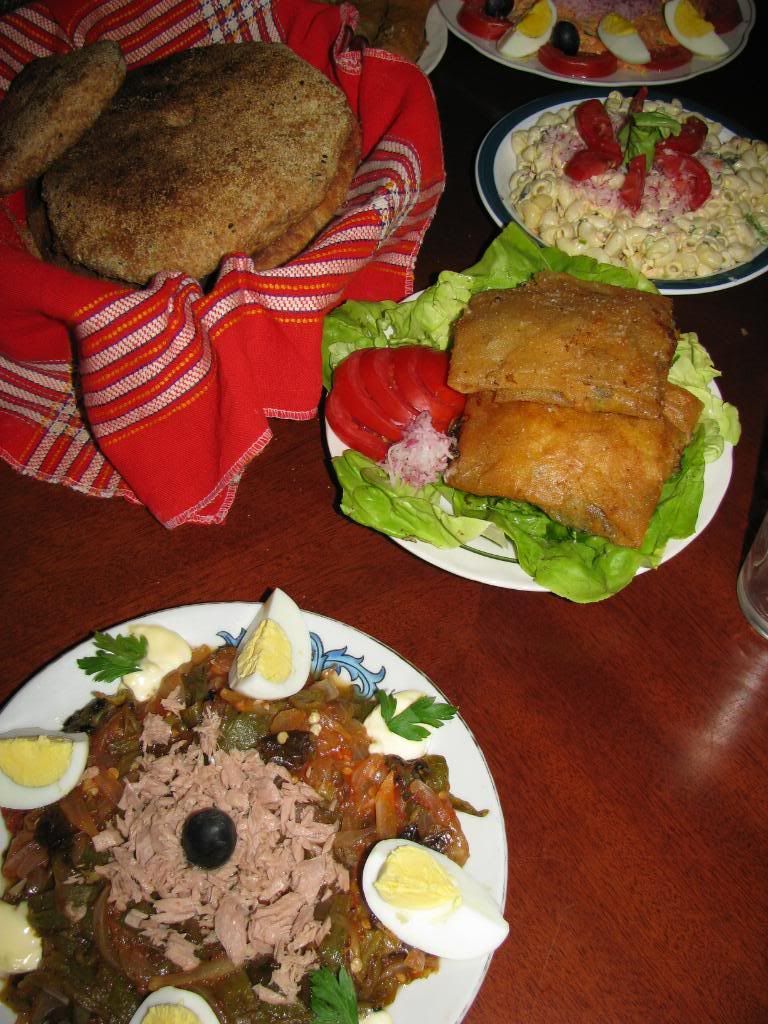 Tunisian tuna and grilled pepper salad
Bourek Annabi
Salade makarona
Pain de son de blè (all bran bread)
Bourek Laadajine
Salade betteraves w zordiya
Maqlouba (with ground lamb)
Fattousch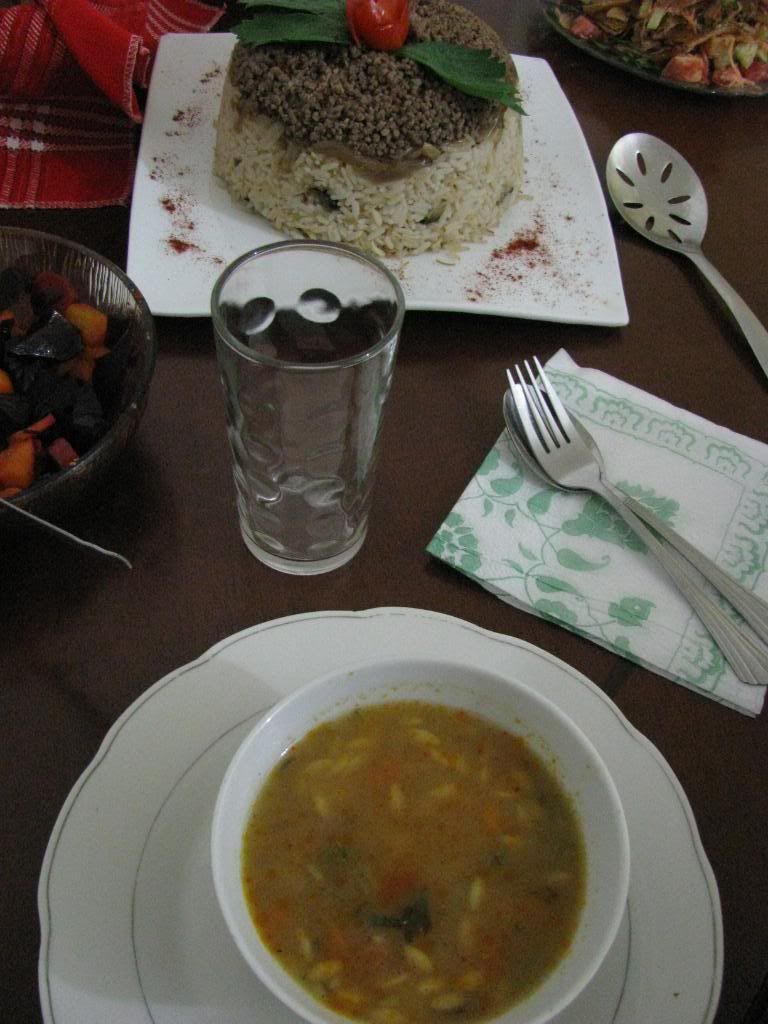 Chourba hamra with orzo pasta ( langue d'oiseau)
Maqlouba (with ground lamb)
Now for today's recipe. A really easy soup from the city of Algiers using vermicelli pasta.
chorba hamra fdaouech
500g -1/1 lb Lamb meat cut in tiny pieces
1 small zucchini cut into small dices
A bouquet of cilantro finely chopped or chopped
1 TBS soup of tomato concentrate
A small bowl of chickpea soaked the day before
Heat the oil in a pot, melt the onion with the meat cut into small pieces.
Add the chopped coriander and the mint and celery.
Add the salt, red pepper and a tablespoonful of tomato concentrate.
Add pepper and cinnamon. Combine everything with a small fire and leave to come back a few minutes.
Pour 1 1/2 ½ of water and chickpeas.
Place the couscoussier over the pot and place the cut tomatoes into large pieces. Salt lightly and cover the couscoussier.
In the first stock, reduce the heat and cook for 25 minutes. Remove the tomatoes and set aside.
When the meat and the chickpeas are cooked, pass the tomatoes to the food mill or mixer. Pour into the pot.
Do not hesitate to add a little water if you find it useful.
Increase the heat and, at the first boil, pour the vermicelli (1 small handful) and toss at the same time until boiling.
Reduce heat and cook for a few minutes. Adjust seasoning.
Serve warm and sprinkle with chopped cilantro and drizzle with lemon juice.
May your table be surrounded with warmth and blessings!