Click the picture to see the enlarged full view
As promised today, I am presenting the very easy recipe for yet another
Eid
gateaux I made ...
Rocher
truffles! You will not believe how easy this one is
LOL
! It's laughable! You can easily make these ahead of time ... and if any
unexcepted
guests arrive, simply take them out of the freezer - these are very nice cold as a frozen treat!
Here I will presenting the measurements in grams since the ingredients I bought are packaged with the metric measurement ...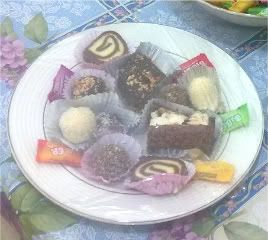 The will yield you about 50 truffles or easily 90-100 mini truffles ... so again
economical
petit
four for entertaining that looks so
luxe
!
500g container of

Nutella

(I bought a 600g one - I simply added more biscuits so I used up all of the container)
200g of digestive milk or butter biscuits (I used the

Bimo

brand, 4 packets for the amount of Nutella I had)
100g (about half packet) of

gofri

cookies -

otherwise known as wafer cookies

(I used LU brand chocolate flavor) - for the coating
150g whole toasted hazelnuts (optional)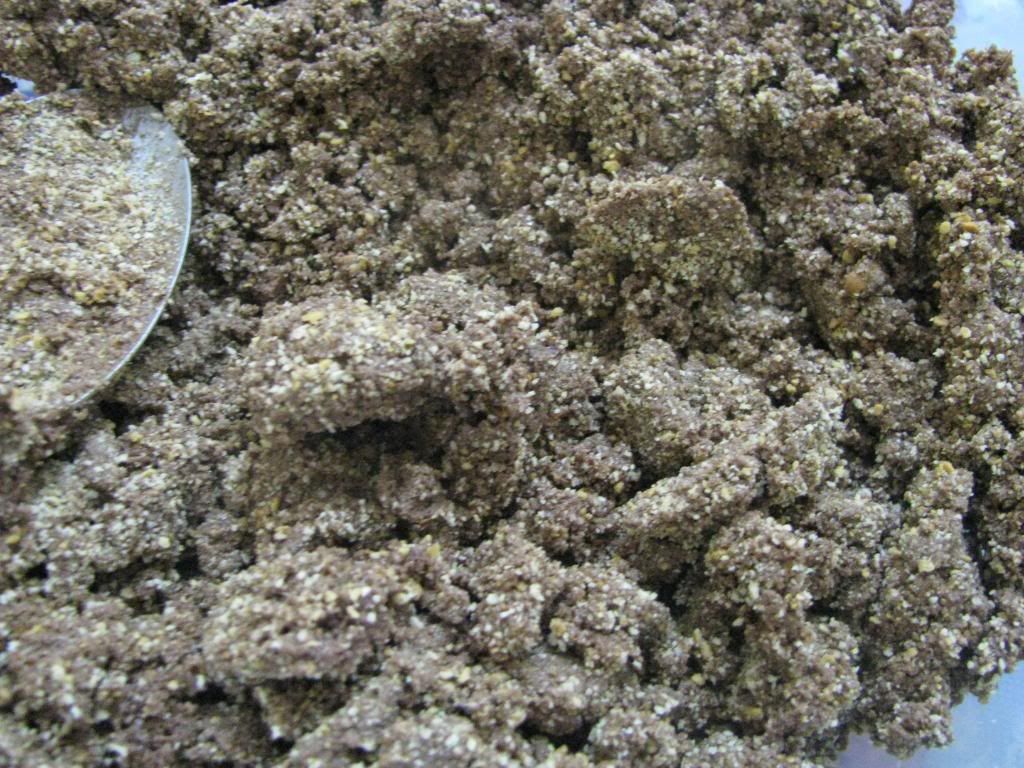 This is how the dough looks when you combine the

Nutella

and biscuits.
From this point, keeping mixing until a blended dough is achieved.
Toast the hazelnuts then allow them to cool.
Stir the

Nutella

until it become soft. Do not be tempted to heat it up, your truffles will not set.
Crush the biscuits in a

robo

or by hand into a fine almost flour-like crumb. Set aside.
Now crush the

gofri

cookies
Mix the

Nutella

and biscuits until a very soft dough forms.
Roll the dough into your desired sized balls. (After a while, the oil from the

Nutella

will come out so be sure to wash your hands - an oily dough will only

separate

)
Insert into each ball one of the toasted hazelnuts.
Now roll the balls into the crushed

gofri

cookie crumb.
Now set the truffles into the fridge for least 30 minutes.
Then you are ready to present them on pretty mini cupcake papers.
Trick:
These similar to the
Raffealo
truffles are easily made ahead, store well in a sealed container in the fridge or even able to freeze them. They stay nice and moist even after a week.
You can roll the truffles also in the same biscuits as in the filling, or crushed hazelnuts(as with real
Rochers
), other nuts, dip them chocolate, coconut, etc. The coating options are endless.