بِسْــــــــــــــــــــــمِ اﷲِارَّحْمَنِ ارَّحِيم
Muslims around the world will celebrate the three-day Eid al-Fitr festival coming up in a few days. Depending on the sighting of the moon, Eid will either start on Sunday June 25 or Monday June 26.
Eid al-Fitr means "festival of breaking the fast" and marks the end of the fasting month of Ramadan. It is celebrate for three days, and on the morning of the first day, Muslims gather for prayer.
Eid is also infused with different traditions in different countries. Most people use the three days of Eid for visitations. Other traditions include the Eidiyah, money given to kids on Eid and wearing new clothes.
When does Eid al-Fitr begin?
It begins with the first sighting of the new moon, so most of the time Muslims have to wait until the night before Eid to verify its date. The starting day varies every year and from country to country depending on geographical location.
Eid traditionally start with prayers followed by a short sermon. In some countries the prayers take place outside, while others are hosted in mosques or large halls. After the prayers, Muslims wish those around them a happy Eid. People then visit relatives, friends and on the second day of Eid sometimes graveyards to pray for their loved ones that have passed away.
Many people wear traditional clothes, give gifts or money to children, and donate to charity. In some countries, the holiday is known as Sweet Eid for its variety of sweets.
Link up your best Eid al Fitr recipe by leaving recipes or links in the comments below, on my Facebook page or on Instagram. And also check out my Eid al Fitr Recipes, Ramadan Iftar Ideas and Halal Celebrations Ideas Pinterest board.
And stay tuned in for my 2017 Eid Sweets and Eid al Fitr in Algeria posts ...
EID BREAKFAST RECIPES
La Mouna
via The Teal Tadjine
Hanounas
via Cuisine de 4 Mains
Beghrir
via The Teal Tadjine
Gluten Free Beghrir
via The Teal Tadjine
Choco Beghrir
via The Teal Tadjine
Salted Caramel Brioche
via Cuisine de 4 Mains
Chrik Constantinoise Brioche
via The Teal Tadjine
Cinnamon Twist Roll
via CleoButtera
Simit Turkish Bagels
via Munaty Cooking
Pineapple Upside-Down Pancakes
via The Delish
Moroccan Breakfast
via Cooking Globe
Swedish Breakfast
via Cooking Globe
Brazlian Breakfast
via Cooking Globe
Russian Breakfast
via Cooking Globe
Full English Breakfast
via Cooking Globe
French Breakfast
via Cooking Globe
Spanish Breakfast
via Cooking Globe
Turkish Breakfast
via Cooking Globe
Maoucha
via Mes Inspirations Culinare
EID BEVERAGE RECIPES
Nabeez Prophetic Drink
via The Teal Tadjine
Date Chai Masala
via The Teal Tadjine
Date Milk
via The Teal Tadjine
Strawberry Lemonade
via The Teal Tadjine
Moroccan Mint Strawberry Smoothie
via The Teal Tadjine
Juan Canary Melon Mojito Mocktail
via The Teal Tadjine
Cherbet el' Limoun Dzaïri
via The Teal Tadjine
Homemade "Orangina" Drink
via The Teal Tadjine
Strawberry Watermelon Smoothie
via The Teal Tadjine
Café Algérois
via The Teal Tadjine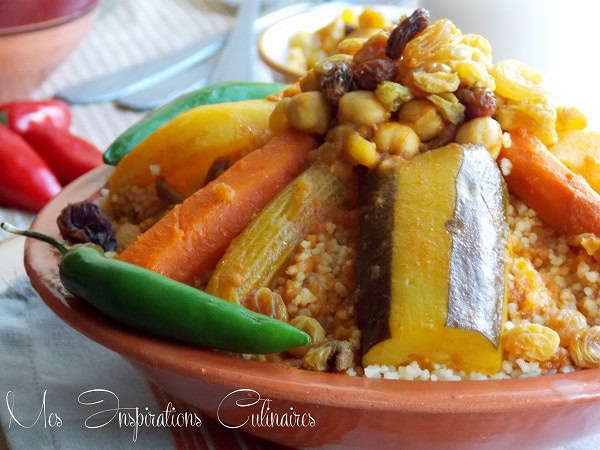 ALGERIAN, MOROCCAN & TUNISIAN EID AL FITR RECIPES
L'ham Fhawer via Cuisinde de Ratiba
Couscous à Osbane via Cuisine à 4 mains
El Mardoud via
L
es Joyaux de Sherazade
Melfouf/Boulfaf via
Christine Benlafquih
Rechta via Djouza
Djej M'hammr
via The Teal Tadjine
Méchouï
via The Teal Tadjine
Chackouka Dfer via Amour de Cuisine
Trida via Amour de Cuisine
Tlitli via Culinary Delights
Couscous Tunisien
via Amour de Cuisine
Couscous Algéroise via Mes Inspiration Culinare
Couscous Marocaine via Ma Passion Culinaire
HEALTHY RECIPES
OTHER RECIPES FROM AROUND THE WORLD
Bint al Sahsan (Yemen) via Yemen Kitchen
Sabaa al tamr (Syria) via Orange Blossom Water
Manti (Russia) via Grabango Recipes
Asseda (Sudan) via Wikia Recipes
Kahk (Egypt) via Amira's Pantry
You Xiang (China) via Simple Chinese Food
Cambaabur (Somalia) via My Somali Food
Mamounia (Syria) via Chef in Deguise
Poori Paratha (Pakistan) via Made Easy
Nan Khati (India) via Blend with Spices
Chrik
via The Teal Tadjine
Tcherek Ariane
via The Teal Tadjine
Mwehek via La Petite Panérie
Sticky Date Macroons
via Modest Munchies
Vanilla Cookie Masjid
via Modest Munchies
Lokmat al Kadi
via CleoButtera
Nutella Konafa Cones
via CleoButtera
Date Walnut Tart
via CleoButtera
Om Ali
via CleoButtera
Kanafeh Cheesecake
via CleoButtera
Lavender Namoura
via The Kitchn
Raffaello Truffles
via The Teal Tadjine
Rocher Truffles
via The Teal Tadjine
Halwet Lambout
via The Teal Tadjine
Date Coconut Balls
via Sweet Phi
Spiced Fig Cake
via BBC Good Food
Babouche
via Amour de Cuisine
Corne de Gazelle
via Dream Kitchen
Mechouk
via Le Mercedi
Mhabkez
via Amour de Cuisine
Kaak Nakkache
via Amour de Cuisine
Makrout façon Maamoul
via Amour de Cuisine
Makrout bel koucha
via Amur de Cuisine
Stuffed Dates
via 750g
Baklva Rolls
via Mes Inspirations Culinares
Kaak Orani
via Mes Inspirations Culinares
Griwech
via Mes Inspirations Culinares
Ghribia Coconut
via Mes Inspirations Culinares
Kefta
via Mes Inspirations Culinares
Ain el Djamel
via Amur de Cuisine
Knidlettes
via Djouza
El Yasmina
via Djouza
Baklava Algérien
via Djouza
Kaak Glacé
via Djouza
Arayache
via Djouza
Tcherek bel Talia
via Djouza
EID FUN FOR KIDS
Vanilla Cookie Masjid
Eid sensory station
Eid Prayer Mats
10 Eid Fun Games and Crafts for Kids
Henna Designs for Kids
Henna Designs for Kids 2
Praying Hands
EID DECORATIONS
Free DIY Moon pinata
Printable Eid Wrapping Paper
Amy Altlas Tables
Eid Money Ballons
DYI Starts Light Garland
Mosque shade box
Downable Eid Money Pockets
Hafsa's Ramadan & Eid Shop
Eid Fireplace
99 Eid Crafts
Mosque Banner